George R. Wolner, Jr., 80, of Sedro-Woolley, passed away on Tuesday, October 12, 2021, at home with his loving wife, Tina, by his side.
George was born on August 7, 1941, to George R. and Inge (Bentrup) Wolner in Sheboygan, Wisconsin.  At the age of five, the family moved to Owatonna, Minnesota. George graduated from Owatonna Senior High School where he played upright bass in the all-state band and then, attended South Dakota State University majoring in pharmacology.  After 2 years, he enlisted in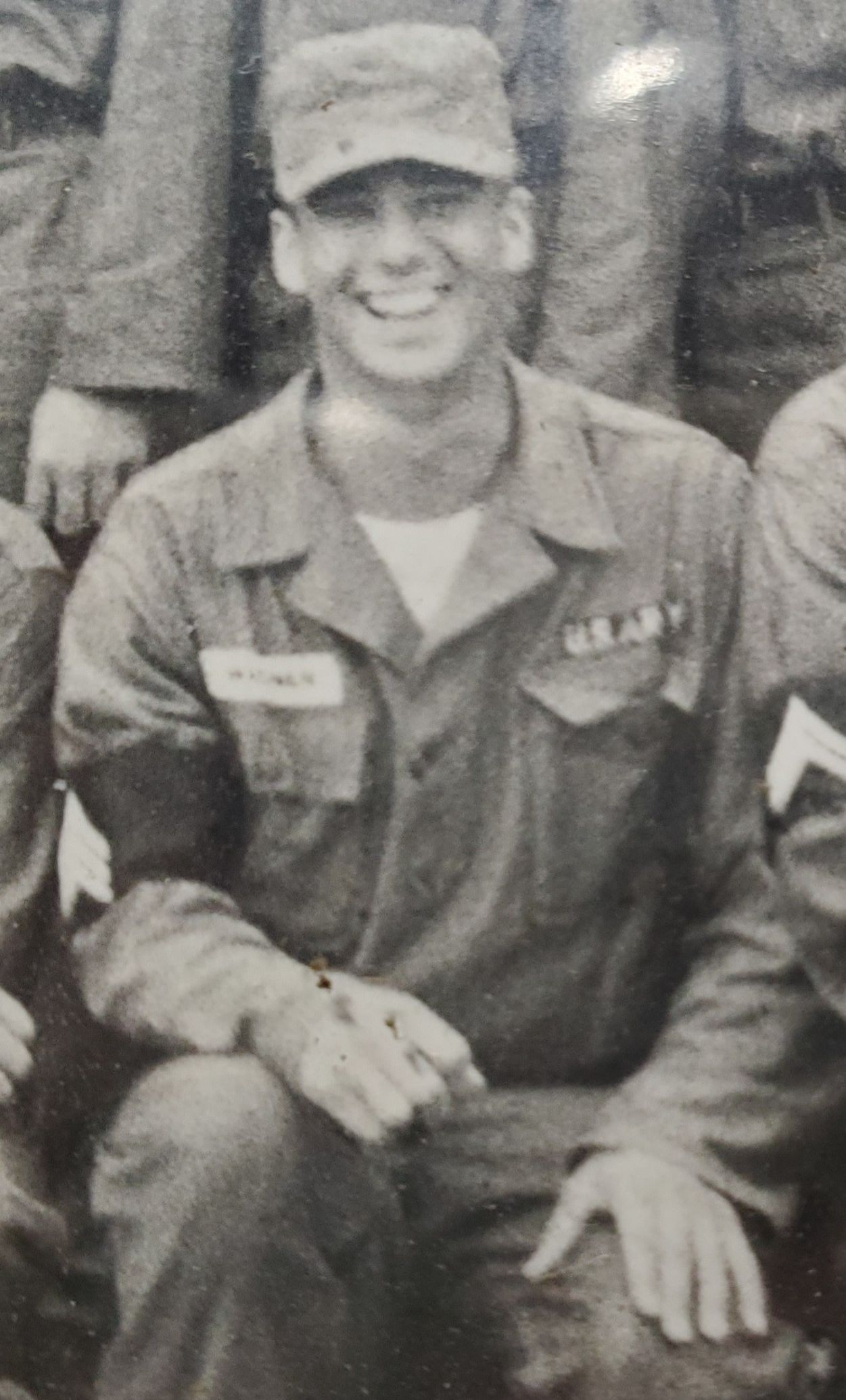 the U.S. Army where he was stationed at Fort Leonard Wood.  He served as a medical lab tech for 3 years.
He returned to Minnesota, married, and worked while going back to school to finish his education. He graduated from Mankato State University with a teaching degree in physical education and a minor in English. George was an avid reader all of his life and studied and researched everything that came his way.  His most favorite study though was his Bible.
George worked various jobs before interviewing for a job at Wakefield Seafoods in Bellingham, WA.  He moved his family to Alaska where he worked as a plant manager at Seldovia on the Kenai Peninsula for three years.  One of his fondest stories was that the plant supplied live King Crab for the Johnny Carson Show.  With a leg span up to 6 feet, it was not uncommon to leash a crab and walk him on the docks. After three years, George moved his family back to Washington, purchased property, and settled in Skagit County that he loved so much.  He then worked for Intelco Aluminum retiring in 2001.
George loved life and people.  He was raised in a Christian Conservative family and strongly believed in God, family, and country.  George came from a rich family history of teachers, inventors and historians with his uncle Fred Wolner, Cloquet High School Principal and later, Cloquet Assistant Superintendent of Schools, Cloquet, MN, and his wife, aunt Arlene Wolner, on the Cloquet City Council for 8 years and Mayor of Cloquet for 8 years.  His grandfather, Hans Julius Wolner, did theater as a young man, and later was an Episcopal priest in Cloquet for 30 years where George was an Acolyte. Hans Wolner's wife, Alice Beatrice Rath Wolner, was organist for those years and many after. Reverend Wolner, with his Liverpool England upbringing and English diction, was highly revered across the entire town of Cloquet. For 30 years,  grandpa Wolner was the only minister allowed by the Cloquet High School Senior Classes to preside over the annual baccalaureate service.
George loved nature, animals, and enjoyed photography and taking pictures in his beautiful Skagit County. George took up bicycling in his fifties and talked about his adventures doing the Ski to Sea and Seattle to Portland. His most favorite adventure though was riding his Harley with Tina.
George will be remembered as a gentle, kind, and loving soul who loved the Lord with all his heart,  and his wife, Tina, and family, church family, and friends and neighbors.
We thank Pastors Terry and Lindsey Rude, The Father's House, and Pastor Roy Swihart, C4 Cowboy Church, for our time spent with them.  George loved the Word and the time spent with his Christian family.
He is survived by his wife, Tina Champeaux-Wolner; children, Frederick (Fritz) Wolner, Shane Tenbrink (Rick), Megan Wolner (Chuck Plummer), David Wolner ( Diane), Daniel Champeaux, Donaee Champeaux-Reeve (Jeff); grandchildren, Rath Wolner (Fritz), Emily and Chris Hansen (David and Diane), Shelby Reeve (Jeff and Donaee); brother, Theodore (TJ) Wolner (Sandy); aunt, Dee Wolner (Jim); brothers-in-law, Paul and Peter Sadek; 1st cousins, Liz Moland (Bruce), Alice Anderson (Dave), John, Mark and Paul Wolner (Joann), and numerous nieces, nephews, and cousins.
He was preceded in death by his father, George Rath Wolner, Sr.;  mother, Inge Bentrup Wolner Carlson; stepmother, Betty Wolner Flax; beloved grandparents, Hans and Alice Wolner,  Fritz and Francine Bentrup; late wife, Kathryn Sadek Wolner; uncles, Fred and Jim Wolner; aunt, Helen Wolner.
George is also survived by his favorite canines, Rosy and Rocky; felines, Trump and Stache; and equine friend, Hemi. He delighted in the flock of chickens and claimed to learn Chickenese language in true George humor.
Rest well, my sweet Georgie. You are bathing gloriously in eternity with our Lord and Savior Jesus Christ. You are home now.
Share your memories of George and sign the online guest register.